CANbridge Pharmaceuticals Appoints Senior Vice President/Global Head of Business Development
2020/06/16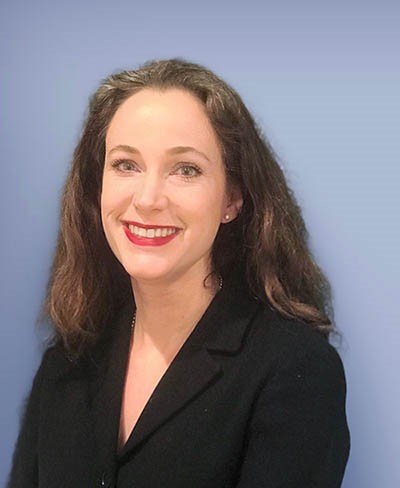 Beijing, China, Cambridge, Massachusetts, June 16, 2020--CANbridge Pharmaceuticals Inc., a biopharmaceutical company developing innovative drug candidates to treat underserved medical conditions, announced that it has appointed Carrie Ann Cook to the position of Senior Vice-President/Global Head of Business Development, effective June 8th.
With more than 20 years' experience in the pharmaceutical industry, Ms. Cook has deep international business development experience across multiple markets and disease areas. She came to CANbridge directly from Takeda Pharmaceuticals, in Cambridge, MA, where she was Senior Director, Center for External Innovation, Rare Disease, leading research and development transactions for the rare disease franchise. Prior to Takeda, Ms. Cook was Head of Global Business Development & Licensing, MS, Medical Devices and Global Health at EMD Serono, Inc, in Billerica, MA, where she directed global business development in multiple indications; and Global Business Development Director, Neurology and Rheumatology at Merck Serono SA, in Geneva, Switzerland, where she led licensing initiatives for the neurology and autoimmune business units. Before then, Ms. Cook held a variety of positions of increasing responsibility in business development and marketing, including Strategic Marketing Director, Pre-PoC and BD&L, Respiratory at Novartis Pharma AG, in Basel, Switzerland; Manager Business Development, Europe at Baxter Healthcare SA in Wallisellen, Switzerland and Manager Business Intelligence, Europe, also at Baxter. 
"Carrie's extensive international business development experience and excellent strategic track record make her a standout," said James Xue, PhD, Founder, Chairman and CEO, CANbridge Pharmaceuticals Inc. "She is ideal to lead the CANbridge global business development team as we advance as a world-class biopharmaceutical company driven by a rare disease-focused strategy." 
Ms. Cook holds a Masters of Business Administration from INSEAD, in France and Singapore, where she was a Forte Fellow, and a Bachelor of Arts in Biotechnology from Duke University, in Durham, North Carolina, from which she graduated cum laude.
About CANbridge Pharmaceuticals Inc. 
CANbridge Pharmaceuticals Inc. is a biopharmaceutical company accelerating development and commercialization of specialty healthcare products for orphan diseases and targeted cancers, focusing on products that are unavailable or address unmet medical needs.
CANbridge has a global partnership with WuXi Biologics to develop and commercialize proprietary therapeutics for the treatment of rare genetic diseases. In greater China, where it is a recognized leader in orphan diseases, CANbridge has an exclusive licensing agreement to commercialize Hunterase®, an enzyme replacement therapy for the treatment of Hunter syndrome, developed by GC Pharma and marketed in more than ten countries worldwide. The CANbridge oncology portfolio includes exclusive rights to develop and commercialize Puma Biotechnology's NERLYNX® (neratinib), which was recently approved in greater China, as well as rights to other novel candidates. 
For more on CANbridge Pharmaceuticals Inc., please go to www.canbridgepharma.com.
Contact:
CANbridge Pharmaceuticals Inc. 
James Xue                                                                    
CEO 
+8610.8414.8018
781.995.0074
Media 
Deanne Eagle
Planet Communications
deanne@planetcommunications.nyc 
917.837.5866