CANbridge Pharmaceuticals Appoints General Manager of China
2020/12/22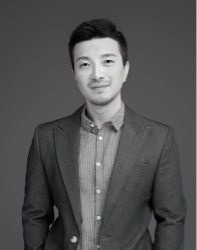 De
cember 22, 2020, Beijing, China; Cambridge, Massachusetts—CANbridge Pharmaceuticals Inc., a company developing and commercializing innovative drugs to treat rare diseases and targeted cancers, announced that it has appointed Justin Lu to the position of General Manager of China, responsible for setting up and operating commercial operations in China. Mr. Lu will be based in Shanghai.
"Justin's proven expertise in pharmaceutical operations, developed over two decades at  leading world-class companies, will allow CANbridge to build robust operations in China and carry us into the future as we grow our product portfolio," said James Xue, PhD, CANbridge Founder, Chairman and CEO. "We are delighted to welcome him to the team."
Mr. Lu comes to CANbridge with an impressive pharmaceutical industry track record. Immediately prior to this position, he was Head of Hemophilia and Rare Disease at Takeda Pharmaceutical China. Before then, he was at Celgene Pharmaceutical, in Shanghai, China,where he held the position of Associate Marketing Manager, and led the taskforce that set up the launch of Revlimid®. Prior to that, he was Senior Regional Sales Manager at Bayer Healthcare, in Shanghai, China, where he worked in specialty healthcare and was responsible for Nexavar® in Eastern China. Earlier, he was the Senior Regional Sales Manager at Bayer Healthcare and Senior Regional Sales Manager at Beijing Novartis Pharma. Mr. Lu started his career at Eli Lilly, Asia, where he was a Medical Specialist in oncology. 
Mr. Lu holds a Bachelor of Clinical Medicine, from the Shanghai Jiaotong University School of Medicine in Shanghai, China.
About CANbridge Pharmaceuticals Inc. 
CANbridge Pharmaceuticals Inc. is a biopharmaceutical company accelerating development and commercialization of specialty healthcare products for orphan diseases and targeted cancers to address unmet medical needs.
CANbridge has a global partnership with WuXi Biologics to develop and commercialize proprietary therapeutics for the treatment of rare genetic diseases. In greater China, where it is a recognized leader in orphan diseases, CANbridge has an exclusive licensing agreement to commercialize Hunterase®, an enzyme replacement therapy for the treatment of Hunter syndrome, developed by GC Pharma and marketed in more than 11 countries worldwide. CANbridge also has a collaborative agreement with the Horae Gene Therapy Center at UMass Medical School for the research and development of gene therapies to treat rare genetic diseases. The CANbridge oncology portfolio includes exclusive rights to develop and commercialize Puma Biotechnology's NERLYNX® (neratinib), which was recently approved in greater China, as well as rights to other novel candidates. 
For more on CANbridge Pharmaceuticals Inc., please go to: www.canbridgepharma.com.  
Contact:
CANbridge Pharmaceuticals Inc. 
Media: 
Deanne Eagle
Planet Communications
deanne@planetcommunications.nyc 
917.837.5866