CAN106 is a long-acting, recombinant human monoclonal antibody that specifically binds to and neutralizes C5 in the complement system. C5 inhibition is a validated mechanism of action in numerous hematologic, renal, and neurologic diseases, with development potential for the treatment of multiple complement-mediated disorders, including paroxysmal nocturnal hemoglobinuria (PNH). CANbridge completed a Phase I healthy volunteer study of CAN106 in Singapore in 2021 and initiated a Phase 1b/2 study of CAN106 in PNH patients in China in 2022.  Future trials are planned in China and globally.
CANbridge holds global rights to develop and commercialize CAN106, which it is developing in conjunction with WuXi Biologics (2269.HK), a global company with leading open access biologics technology platforms, as part of a strategic partnership for the development of rare disease therapeutics. CAN106 carries high franchise value and will be competing with other C5 inhibitors and complement dysregulation therapeutics in the global arena.
Paroxysmal Nocturnal Hemoglobinuria (PNH)
Paroxysmal nocturnal hemoglobinuria (PNH) belongs to a group of fatal and rare disorders that occur when the complement system, which is part of the innate immune system, is dysregulated. In PNH, this results in severe anemia, thromboembolism, gastrointestinal pain and dysfunction, fatigue, pulmonary hypertension, renal impairment, and eventually, death. Treatment options include the anti-C5 monoclonal antibodies, eculizumab and ravulizumab-cwvz; the C3 inhibitor, pegcetacoplan; and allogenic hematopoietic stem cell transplantation. PNH is an acquired genetic disorder that can occur at any age regardless of gender and race, but it most commonly presents in adults in their 30s to 40s and then continues for the life of the patient1. The incidence of PNH in Western countries is estimated to be 1-2 per million per year2. In Asia, the rate is approximately 10 per million per year2.
References:
De Castro C, et al. 2018
China Rare Diseases Diagnosis and Treatment Guide (2019). General Office, National Health Commission. 2019 Edition, 547-554
The Scientific Advisory Board Members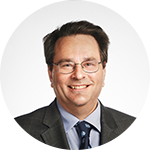 Anthony Amato
Brigham and Women's Hospital Distinguished Chair in Neurology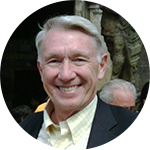 Robert Colvin
Pathologist-in-Chief, Emeritus at Massachusetts General Hospital
Gerry Cox
Chief Development Strategist & Interim Chief Medical Officer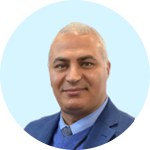 Jean Francis
Medical Director of the Kidney Transplant Program at Boston Medical Center and Boston University School of Medicine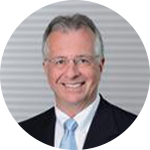 Richard Polisson
Clinical Development Consultant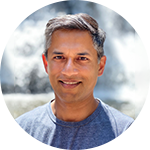 Sushrut Waikar
Chief of Nephrology at Boston Medical Center and the Norman G. Levinsky Professor of Medicine at Boston University School of Medicine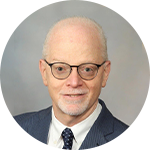 Brian Weinshenker
Professor of Neurology at the University of Virginia